Planning
Time management module
Planning is a process !
Whether it is for an appointment, forecasting, orders, a worksheet, time-sheets or any other form of time management: planning is an essential support.
Possibility to link it with the module of your choice.
Linked to the purchase or sales modules
Connected to CRM, event management
Linked to the CMS, management of the web pages and products of the Shop
Linked to human resources, management of holidays, holidays, etc…
Week, month, year and hourly agenda with working time recording
HR-Time Management
Production time management
Employee time management
Time clock, badges Legic
HR-Planning and holiday balance
Week, month, year and hourly agenda with working time recording
Discover our planning in video
Our software MCA Colibri :
– Adapted to the needs of artisans or entrepreneurs looking for optimal management, which simplifies recurring processes with automated functionalities.
– Automatic processes save time and provide good visibility.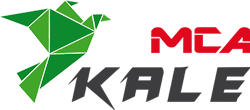 Our software MCA Kale :
– Ideal for enterprises having well-defined positions with different levels of access according to user roles.
– More advanced modules such as planning and reporting.
Our range of specialised software :
– A more adapted solution for well-defined trades. Come and discover the different softwares and their possible applications.
– Specific modules for each profession covered by a software package
Do you have any questions about MCA Concept ?
Would you like additional information about MCA Kale ?
Or simply send us a pertinent remark ?
Please do not hesitate to contact us ! MCA Concept team will take the time to listen to you and respond as soon as possible.