Health management software
Spend less time on administrative tasks and more time with your patients with digital patient records, online appointment scheduling and automated billing and accounting.
For healthcare professionals
The Health family of solutions is aimed at any healthcare professional looking to reduce the administrative burden associated with their practice.
Hospitals, medical-social establishments, home care, alternative medicine practices… health management software meets all needs, from patient follow-up to scheduling, stock management and invoicing.
All information at a glance: the software compiles the patient's information in a file, including contact details, history, consultation history, etc.
An online appointment booking system integrated with health management software. Accessible at any time of the day for patients.
Invoicing of services, medicines consumed, etc. according to the tariffs by association and insurance in accordance with the standards in force.
Advanced features for managing your patients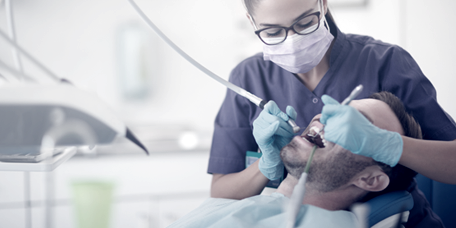 Dentistry
Easily enter and record your patients' medical and administrative data by file. Instantly access the patient's contact details, X-rays, consultation history, treatment sheets, etc. directly from their personal file.
Schedule your various appointments and consultations in the agenda. Filter your upcoming appointments by patient or type of procedure. Strengthen your appointment management with an online appointment booking system. Reservations can be made from your site 24 hours a day, 7 days a week.
Invoice your consultations and services according to established rates or fixed prices. The invoice is generated in a few clicks on the basis of a professional layout template.
Dietetics
Record the patient's eating habits, weight changes, goals, diet plans, etc. in a digital record. The software compiles the patient's administrative, clinical and dietary information to simplify follow-up and billing.
Prepare your food plans in a few clicks. Create your menus from different foods listed in your database. The software automatically calculates the nutritional value of the defined dishes.
Easily share food plans or reports with your customers through a customer portal accessible from your website. Depending on requirements, the customer can consult practical information or open bills.
Veterinary medicine
Benefit from a structured management of your patient data. The patient's and owner's personal information, treatment and consultation history, laboratory results, etc. are integrated into the patient record.
Manage your activity via the planning and the agenda. Plan the treatments to be carried out with key information. Assign resources (equipment, staff, etc.) to an upcoming operation. Record your various appointments and consultations.
Quick and easy invoicing: enter treatments, services and medicines and generate an accurate invoice with all the necessary information. All your transactions are directly integrated into the accounts.
Ophthalmology
Your patient monitoring is simplified by near-instant access to complete patient information. View the patient's health status, visit history, emails, medical images, and more from their digital record.
Edit your consultation reports, care sheets, medical prescriptions etc. directly in the software. Templates for orders, reports and other documents are available for you to generate in a few clicks.
Schedule the various appointments in the diary, whether they are one-off or recurring. View your calendar from your mobile and share it with your colleagues. Give your patients the opportunity to book an appointment online from your website.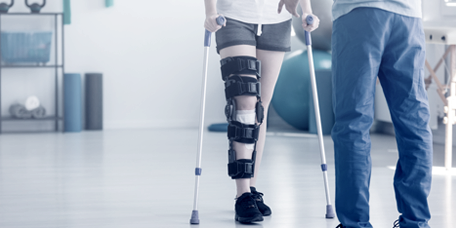 Orthopaedics
The health management software supports all elements of the patient file. Contact details, history, medical treatments (medication, rehabilitation, etc.), past or future surgical interventions, medical images… have access to all the information you need to treat each patient's case with care.
Invoice your services, consultations, medicines or equipment used in a few clicks. Invoice management is accompanied by an automated reminder system to avoid the accumulation of unpaid invoices.
Analyse every aspect of your business with statistics and management reports. This system allows you to examine, for example, the frequency of appointments or the turnover per patient.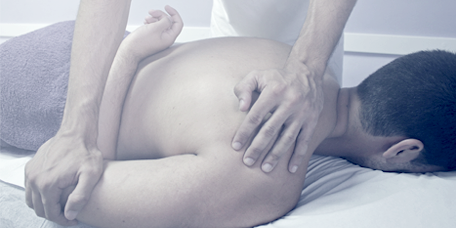 Osteopathy
Quickly enter your reports and care sheets and integrate them into the relevant patient file. Digital file management simplifies the various administrative procedures and allows you to find the information you need more quickly.
Edit your invoices based on your consultations and generate them in one click in PDF format with all the required information. The invoices are automatically integrated into the accounts.
Set up an online booking system for your patients. Define the time slots available and the possible reasons for consultation. Propose a form to be pre-filled in order to already have the basic information about the patient's case.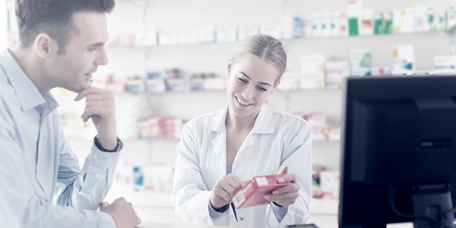 Pharmacy
Ensure the traceability of your pharmaceutical products thanks to batch number management. The health management software manages your stock, taking into account the expiry dates, and alerts you when an item reaches the end of its life.
Manage the distribution of medicines via a complete cash register software. The software allows you to generate and print receipts as well as product and prescription labels.
Quickly create customer records with contact and insurance data. From an issued prescription, issue the invoice to the health insurance company or the insured person.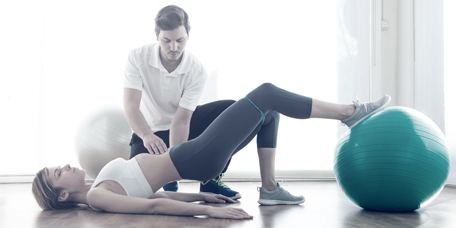 Physiotherapy
All the patient's medical information in one place. Consult the patient's file to find out their contact details, their GP, their insurance, their pathologies, their history, etc. Attach medical images or other documents such as consultation reports to the file.
The software assists you in the follow-up of treatments to facilitate the invoicing of your services. Draw up your invoices taking into account the rates defined by association and insurance.
Manage your appointments in an easy-to-use calendar. Filter the schedule by day, week, type of appointment, etc.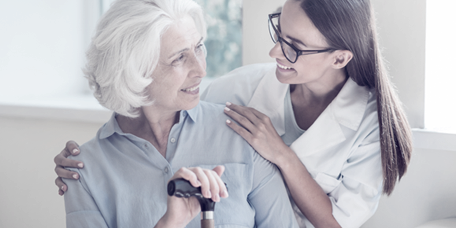 Home nursing care
Plan the days of your caregivers (carers, care assistants, etc.) according to scheduled appointments, work locations and availability. Use the tracking function to set up tours according to distance and travel time.
Your teams have a mobile application to access complete patient information on site and to write their reports directly.
Establish your salary slips according to the defined salary base, night and weekend hours and other specificities. Validate time sheets, leave requests, monitor absences and holidays.