CRM for associations, foundations and NGOs
Save time on your administrative procedures and accounting, ensure proper management of your donations and grants and plan your organisation's various actions on a single platform. For non-profit organisations (non profit)
The NonProfit family of solutions offers management of all the administrative and financial aspects that an association, foundation or other type of charitable organisation needs to take care of.
In addition, each software allows you to manage marketing campaigns (membership, awareness, fundraising, events, etc.).
A powerful SaaS CRM to support you in your business by automating various tasks.
With a centralised database, you have better visibility on your assets and on each stakeholder of your organisation (volunteers, members, partners, etc.).
All information related to donations is retrieved by the CRM. Accurate tracking of amounts received, combined with semi-automatic generation of tax receipts and thank you letters.
Volunteers, members, adherents, etc. All your contacts are recorded in the CRM. Simplified membership / registration processes through online forms.
Event planning with allocation of volunteers and other resources, marketing campaigns, registration forms and online ticket sales.
Features for non-profit organisations
Association
The CRM compiles all the information on the members of your organisation, whether they are members, donors, volunteers or partners. Contact details, registration, schedule, history… The data is grouped by file for simplified management of your contacts.
Manage all the financial aspects of your association. Membership fees, donations collected, sales of merchandise, etc. The software dedicated to associations allows you to control your assets and allocate amounts to your projects and events.
Manage e-mailing campaigns for prospecting or promoting your events. Create designer emails and online registration forms. Set up an online ticketing service for the sale of tickets to your events.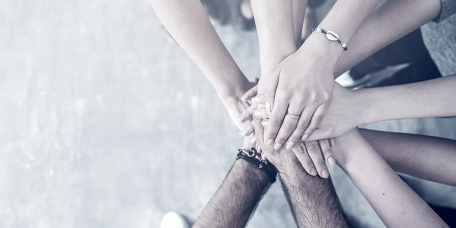 Foundation
Easily track and process donations. The software allows you to control the amounts received and easily allocate them to a project or campaign. It also integrates the accounting aspect to ensure compliance with the standards in force.
The CRM collects data related to donations, grant applications and current files to simplify your management. Manage your different relationships (member, donor, volunteer, etc.) within the CRM and consult the history of your exchanges.
Save time on the job with various semi-automated processes. One-click generation of compliant tax receipts and thank-you letters. Online form for grant applications.