CMS : Content Management System
Electronic document management
Content management
Digital content management to easily organise your documentation and edit your various contents.
Polls and surveys
Creation and management of polls, surveys or questionnaires, in conjunction with the CRM for data collection.
Statistics and reports
Linked with reporting to generate dynamic reports and statistics in various forms.
A content management system or CMS is a family of software for designing and dynamically updating documents such as template letters, contracts, forms and dashboards.
It also allows you to generate reports and statistics through customer surveys or online polls.
Electronic document management
CMS Features
Template letters, contracts and dashboards, etc.
Questionnaires, customer surveys, online voting
Forms
Contract management
Document management
Reports and statistics
ERP and CRM cross-functionality
Document hierarchy
Statistics and graphics
Reporting table after survey
Event-based management
Integrated in a folder
– Ideal for enterprises having well-defined positions with different levels of access according to user roles.
– More advanced modules such as planning and reporting.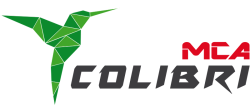 – Adapted to the needs of artisans or entrepreneurs looking for optimal management, which simplifies recurring processes with automated functionalities.
– Automatic processes save time and provide good visibility.