QR-Invoice within MCA Kale
No more red and orange payment slips as of 30 September 2022?
QR code is now used for payments. The QR-bill was introduced on 30 June 2020 to harmonise and digitise payment traffic. It follows the implementation of the ISO 20022 standard in 2018 and replaces the current red (BV) and orange (BVR) payment slips. QR-invoice is equipped with a Swiss QR Code which contains all the necessary payment information. Important data are also included in written form.
To trigger a payment, you simply need to scan the QR code, a sort of two-dimensional barcode, present on the invoice. There is no longer need to enter information and references, making payment faster and error-free. The QR-invoice thus facilitates the management of invoices and transfers.
While it was still possible to use the red and orange payment slips in conjunction with the QR-bill during the transitional period, these disappeared permanently on 30 September 2022. This makes QR-invoicing a federal requirement for all business relationships.
Migrating to QR-invoicing now ensures that companies are in tune with economic changes.
Challenge : evolving in administration
You would like to switch to QR-invoicing now? MCA Concept, a partner who helps you to set up an agenda in the different stages of the digital transformation.
The right questions to consider :
Estimation of work volume
How to reorganise your administration to avoid falling into sticking-plaster solutions
Price evaluation
MCA Concept has developed the management software MCA Kale, a set of modules that are available to you in advanced technologies such as :
QR-invoice presented by SIX
– Ideal for enterprises having well-defined positions with different levels of access according to user roles.
– More advanced modules such as planning and reporting.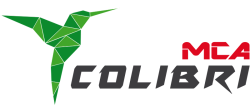 – Adapted to the needs of artisans or entrepreneurs looking for optimal management, which simplifies recurring processes with automated functionalities.
– Automatic processes save time and provide good visibility.