E-Invoicing as part of MCA Kale

Swiss invoicing is adopting a new face : the electronic invoice, or e-invoice, is replacing the paper invoice.
As the name suggests, an e-invoice is an invoice that can be issued or received electronically.
Like the QR-invoice, the e-invoiceis part of the ongoing modernisation of payment transactions following the introduction of the ISO 20022 standard. And it brings with it many benefits:
The invoicing process is simplified: no more printing, mailing, checking, entering and validating invoices, it is now just a few clicks away from secure invoicing. Invoices are automatically processed and archived and can be consulted at any time.
The current coronavirus epidemy is encouraging digitalisation ; physical contact must be reduced to a minimum in order to stop its spread. Reduce the amount of physical documents used by your enterprise is one way to achieve this. The e-invoice thus helps to reduce the risk of transmission of COVID-19 as invoices are no longer passed from hand to hand.
E-biling makes teleworking easier because it allows you and your employees to easily access invoices from home from your various platforms.
Saving paper with e-invoice is good for the environment as it helps reduce your company's carbon footprint.
E-invoicing will soon become a federal requirement for all business relationships. The paper invoice will soon join the fax in museum galleries.
Switching to e-invoice now will take your company through the process of modernising payment traffic and make it ready for the changes of tomorrow.
Challenge : evolving in administration
Would you like to move to e-invoicing now ? MCA Concept, a partner who helps you to set up an agenda in the different stages of the digital transformation.
The right questions to consider :
Estimation of work volume
How to reorganise your administration to avoid falling into sticking-plaster solutions
Price evaluation
MCA Concept has developed the management software MCA Kale, a set of modules that are available to you in advanced technologies such as :
– Ideal for enterprises having well-defined positions with different levels of access according to user roles.
– More advanced modules such as planning and reporting.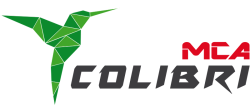 – Adapted to the needs of artisans or entrepreneurs looking for optimal management, which simplifies recurring processes with automated functionalities.
– Automatic processes save time and provide good visibility.