Reservations 24 hours a day, 7 days a week
An easy-to-use online booking system for your customers, who no longer have to wait for your opening hours to make an appointment or reserve an item.
Time saved
Enhanced booking management with an online calendar of all bookings and associated information, freeing up your time to focus on other tasks.
Appointments kept
Automated confirmation messages and reminders by email or SMS to avoid missed appointments and reduce last minute cancellations.
The online booking module allows your customers to make reservations at any time from your website, selecting according to availability :
– the desired service or article,
– the desired time and date.
Online booking can be used for any type of activity (appointments, events, rentals…). You define the items/services available for booking and the time slots available (quarter hours, half hours, hours, days, etc.).
If an online payment module is linked to the reservation system, your customers also have the option of paying for their reservations securely in advance.
The online booking system includes automatic notifications by e-mail or SMS related to bookings :
– booking confirmation,
– reservation reminder,
– cancellation or modification of a reservation,
– satisfaction survey.
Reservation reminders help prevent missed appointments and questionnaires allow you to assess customer satisfaction to continuously improve your service.
Customer records are updated automatically as bookings are made.
Bookings are compiled in a calendar (synchronisation with Google calendars, Outlook, etc.) for a real-time overview of all your bookings and information about them. You can change, move or delete a booking at any time.
With the online booking module, you simplify the booking of appointments and rentals and free up your time and that of your staff as there is no longer any need to handle all bookings by telephone.
– Ideal for enterprises having well-defined positions with different levels of access according to user roles.
– More advanced modules such as planning and reporting.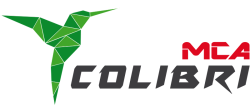 – Adapted to the needs of artisans or entrepreneurs looking for optimal management, which simplifies recurring processes with automated functionalities.
– Automatic processes save time and provide good visibility.