Software for public administration and event management
Process your data in a secure work platform, coordinate your services and save time in the follow-up of your files and/or events. For public administration and events
The SaaS solutions of the City family include functionalities for public administration services as well as for the management of cultural establishments such as theatres and museums, or for the management of events such as festivals or sports matches.
Secure data processing
Secure management of data and events related to the inhabitants of your municipality, the locations of your cemetery, your sporting or cultural events, etc.
Customer portal
An online counter for your citizens or participants, with access to invoices, purchased tickets, administrative documents, application forms, etc.
Online ticketing
Ticket sales at your events from your organisation's website, with package management and seat selection according to availability.
Advanced features for managing your services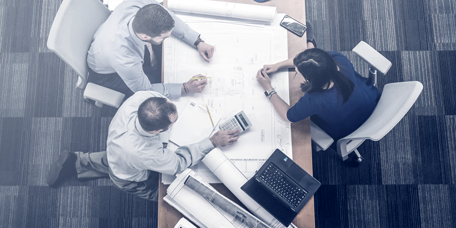 Local Administration
Register the data of the inhabitants, shops or companies present in your municipality in secure software on the cloud. Manage all events related to the municipal administration: arrivals and departures, applications for residence permits, business licenses, taxes.
Create compliant documentation based on layout and text templates. Certificate of domicile, certificate of origin, etc. Also generate one-off or recurring invoices (water, gas, taxes, administrative costs, etc.).
Establish an online platform for residents. Access to various information and documents, SBB card application form, grant application, etc. The CRM part of the software collects requests for follow-up.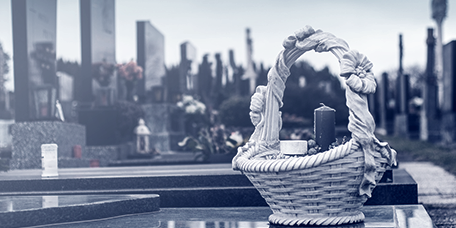 Cemetery
Manage cemetery locations from a detailed map. A clear visual of spaces and availabilities. Hover over a location to view information related to the deceased, plot, concessionaire, and beneficiaries.
Plan infrastructure maintenance or concession operations in a dynamic schedule. The software keeps a history of maintenance work and body movements.
Quickly generate deeds of concession with all the necessary information. Follow the evolution of the concessions within the software, with renewals, abandonments or takeovers. Charge according to the concession period, depending on the type of pitch.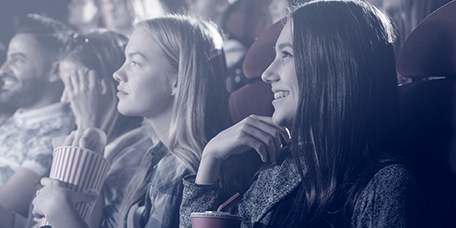 Movie theater
Organise your sessions with the planning system. Select the screening room and assign staff for each session. Share defined schedules with your employees.
Make ticket sales on the spot with a cash register software. Integrate a ticketing service into your website. The customer chooses their session and seat, and then pays for the ticket according to the package that corresponds to them (adult, AVS/AI, etc.). They then receive their ticket with a QR code by e-mail, which they can print or download to their smartphone.
Check the sales statistics to see which time slots are most popular, which films are most popular, etc.
Circus
Take advantage of a cash register software for the sale of your tickets on the spot. Your audience can also order tickets online from a ticketing service on your website. They choose the date they are interested in from the session calendar.
Draw up the schedules for your tours and organise the shows by coordinating the tasks of the artists and technical teams. The schedule is shared among the members concerned and can be adjusted at any time.
Create compliant payslips for your artists and technical staff. Leverage automated processes to simplify the management of your administrative and accounting tasks.
Concert
Create your seating plans by defining the existing areas (seating, standing, VIP, balcony, etc.). Configure your rates by location. From an online ticketing system, your audience will be able to select a seat from the map according to availability. You can also sell your tickets on the spot via a powerful cash register software.
Plan tours. Design the schedules of your teams by assigning them tasks and materials. Manage the logistical aspect, whether it concerns the transport of equipment and teams, accommodation or catering.
Design and share mailing campaigns to promote your concerts. Set automatic reminders for participants.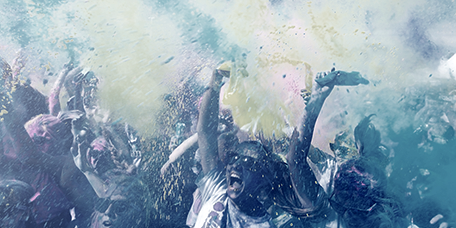 Festival
Manage your artists, technical teams, volunteers, etc. within the software. Coordinate teams using schedules, allocating time slots, tasks, materials, etc.
Sell your tickets on site or online. Cash register software with QR code ticket printing. Online ticketing with e-mail ticketing. Provide participants with access to a customer portal with event details, downloadable tickets and other information.
Promote your event through e-mail campaigns and personalised invitations. The CRM aspect of the software compiles exchanges with participants, teams, suppliers, etc. for the follow-up of the event.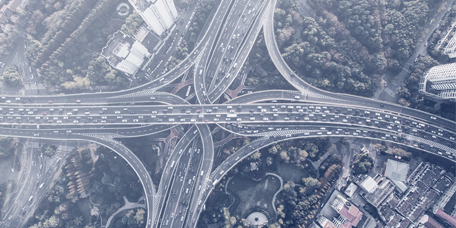 Public infrastructure
Control and maintain your public infrastructure. Water supply, transport routes, green spaces, rental spaces and facilities, etc.
For example, generate a map of your rental spaces and associate equipment, stocks or personnel. Select a space on the map to access all its features and check its availability.
Integrate a booking calendar into your website. The person wishing to rent a space selects the rental space, the time and details the reason for their request. The software retrieves the request and creates the associated contact if it does not already exist.
Invoice rentals on an hourly or flat rate basis, including additional services such as cleaning, room set-up or equipment loan.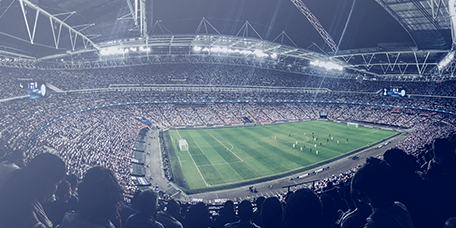 Sports stadium
Cars on the motorway symbolising infrastructure management with a SaaS solution The files contain all relevant information (contact details, type of subscription, donations, participation in previous events, etc.).
Use a complete cash register software for the sale of your tickets and drinks. Integrate a ticketing system into your website to allow online booking or purchase of tickets, subscriptions, etc. The customer portal provides access to subscription management, ticketing, invoicing and sports event information.
Ensure the maintenance of sports facilities by planning maintenance during off-season periods. Draw up schedules according to the season and everyone's availability.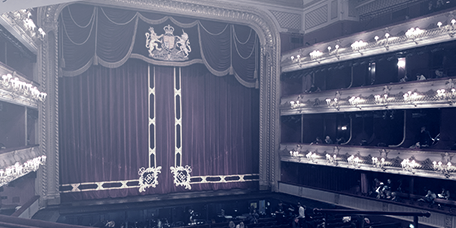 Theatre
Generate your theatre tickets by defining the rates per location zone. Schedule your events on a centralized calendar, specifying the details of each event. Take advantage of an online ticketing system for the sale of tickets or subscriptions as well as a cash register software for the sale of tickets or drinks on site.
Coordinate front and back stage operations for rehearsals and performances in dynamic schedules. Manage suppliers and equipment orders and rentals in the software.
Enter your address book into the database and create promotional email series, personalised invitations, etc. to publicise your shows.
Data protection
Data security is a major concern for public administrations that have to manage their citizens' data and other sensitive information.
With cyber attacks on public entities on the rise, ensuring a high level of data protection is more important than ever.
Today, the use of cloud solutions offers decisive advantages in terms of data security.
Cloud computing refers to access to various IT services, including infrastructure services (storage or computing resources), or application services (software), via the internet (the "cloud")
In essence, a "cloud" is an environment that shares resources over a network. In the case of a cloud server, data is hosted on a virtual environment that is shared between several servers located in different areas instead of being hosted on physical hardware as is the case with a dedicated server.
Major advantages of the cloud server :
Scalability of computing and storage resources and lower investment in IT infrastructure due to management of maintenance activities by the service provider.
So what about the cloud in terms of data protection?
The cloud provides access to advanced security services for protection against cyber attacks. Service providers are implementing comprehensive strategies to ensure cloud security.
Cloud services for organisations typically include the following security features:
– Access and identity management to authenticate users and control access to applications and data (barrier proxy servers).
– Data encryption to prevent unauthorized users from intercepting or accessing data.
– Advanced monitoring to detect and prevent attacks (cyber monitoring of threats to the organisation, detection of malicious activity or policy violations and prevention of identified threats)
– Vulnerability self-tests to identify and correct potential weak points in the cloud server.
– Regular data backup (back-up) to ensure that data is quickly restored in the event of data loss due to disaster, mishandling, viruses or other incidents.
– Physical security of the equipment located in the supplier data centres ensured by various protection measures (security doors, alarms, protection against breakdowns, fires and other incidents…)
Any service provider must ensure that its cloud system meets security compliance requirements. Cloud security certifications demonstrate that the provider has implemented security levels that meet data protection requirements.
The cloud thus offers an extensive set of measures to ensure that data is protected from hacking and other threats, making it one of the most secure alternatives for hosting and processing sensitive data.
To summarize
The City family of management software products are comprehensive solutions designed to simplify and optimize the administrative management of public administrations, cultural establishments and events in Switzerland.
With secure data management, a customer portal for citizens, online ticketing and advanced functionalities, these software packages offer powerful tools for managing the various activities of these entities.
Whether for the management, the cemetery management cinema management, the circus management, the concert management Whether it's festival management, public infrastructure management, sports stadium management, theater management or data protection, City software offers solutions tailored to the specific needs of each sector.
What's more, using the cloud guarantees a high level of data protection against cyber-attacks, offering a secure alternative for hosting and processing sensitive data.
If your company or administration in Switzerland is looking to improve its management and optimize its processes, these software solutions are an option worth considering. Ask for a demonstration to find out how they can save you time and simplify your operations.
ERP software, CRM, management software, commercial management, accounting, inventory, SME, cloud, business management, planning, ERP, SaaS, information system, software packages, ERP, software, customer relationship, management software, production management, integrated management, relationship management, e-commerce, integrated management software, management solution, ERP solutions, enterprise resource planning, integrator, inventory management, single database, ERP solution, traceability, dashboards, customer relationship management, invoicing, implementation, trade, resource management, Microsoft Dynamics, steering, management software, open source, Oracle, ERP project, uniqueness, accounting management, Dolibarr, management software, ERP software, our solutions, SMEs, automation, configuration, commercial management software, operational, management solutions, small businesses, integrated management software, SaaS mode, Cegid, demo, automate, functional, ERP and CRM, resource planning, scalable, integrated management software, EBP, business intelligence, workflow, modular, company resources, open-source ERP, ergonomics, CRM and ERP, decision-making, software, flexibility, business processes, integrated, medium-sized enterprises, small and medium-sized, multiple modules, Dynamics NAV, business sector, functional scope, agility, NAV, supply chain, project management, consultants, databases, analytics, ERP market, integrated management, human resource management, reporting, functional, procurement management, accounting, various modules, ERP software, Microsoft Dynamics NAV, SaaS ERP, entire process, interfaces, business management software, CIO, centralize, Dynamics AX, management tools, various services, real-time business processes, SAP ERP, functional coverage, decision-making, OpenERP, integrated in the software, independent modules, business processes, software solution, warehouses, project manager, Dolibarr ERP, financial management, management module, management process, WMS, centralized, stock management, supply chain, operational processes, enterprise software, integrated tool, ERP specifications, your business, data entry, cost control, ETI, treasury, software solutions, business software, CRM software, Sage ERP, integrated management software, entries, configurable, flexible, open-source, all services, consulting, integrated into the software, small and medium-sized businesses, workflow, integrated into the software, software modules, small and medium-sized enterprises, project management, MySQL, implementing software, developer, saving time, software implementation, centralization, CRM solution, EDI, business software, licenses, Cegid ERP, user-friendly, number. user base, management modules, lifecycle, responsiveness, ERP consultant, production software, accounting entries, computer applications, sales management, management tool, CRM solutions, new features, integrates a tool, back office, thus allows for management, integrated management software, allowing to manage the whole, specific needs, complete solution, collaborative, payroll, IT infrastructure, functional, accounting, workflow engine, Sage ERP, software publisher, decision support, integrators, automated, integrated into the company, CRM module, flow management, business management software, SAP software, integrated into the software, MRP, SMEs, cost control, integrated management solution, data management, JD Edwards, agri-food, specific developments, dematerialization, business management, subsidiaries, logistics, better management, PrestaShop, specific modules, construction, finance ERP, software company, multiple applications, scalable, notably includes, package, logistics software, personnel management, time-saving, reference, Microsoft Dynamics AX, comprehensive and integrated, terminological dictionary, accounting and financial, terminological dictionary, could be integrated, centralized, commercial activity, competitive, SQL Server, order management.